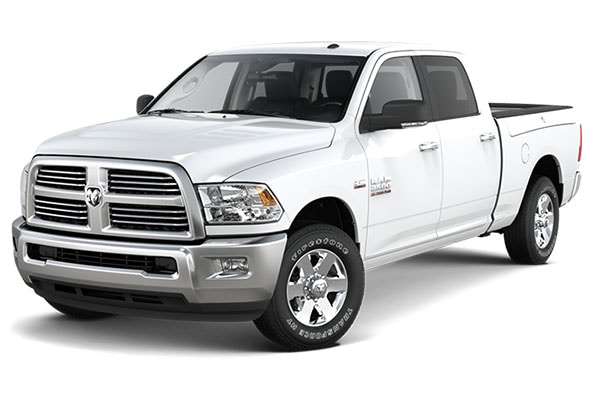 Introduction
It is rare to find a heavy duty vehicle like the 2017 Ram 2500 that can dish out solid performance while also offering  a comfortable interior for long journeys. The 2017 Ram 2500 is a rare gem that is a genuine heavy duty pickup with impressive towing capacity. If you are used to the 1500 truck series, then the additional prowess and capabilities of the 2017 Ram 2500 are guaranteed to impress you.
The 2017 Ram 2500 is available in a wide range of trimbs and setups. Buyers can select different cabin styles, box lengths, and numerous cabin choices to create the perfect truck that is ideal for their needs. The 2017 Ram 2500 excels on dirt roads and impresses with its exceptional towing capacity.
There are numerous trucks competing in the market but none can match the power, capabilities, and strength that the Ram has to offer, except for perhaps the Ram 3500. The revolutionary coil spring system provides a solid base when towing weight or hauling passengers. Despite being a heavy duty truck, the 2017 Ram 2500 does a commendable job cruising on Kansas city roads as well.
The 2017 Ram 2500 has gone through some significant styling changes to make it more appealing to younger buyers. Owners also now get a modern and fully functional 4WD off-road system that is paired with an upgraded suspension on the Laramie Longhorn model.
As far as powerful heavy duty trucks go, you can't do better than the 2107 Ram 2500, for sale in Lawrence, KS near Kansas City.