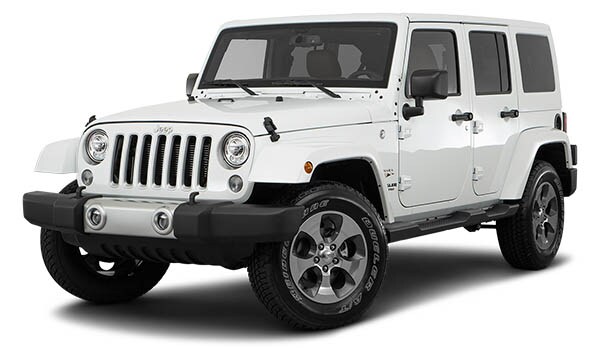 Introduction
The 4-door Wrangler Unlimited is full of welcome reminders of the brand's long heritage. This historic car has been serving customers (and the military) for decades and has become one of Jeep's top-selling vehicles. It is available in 4 different trims including the rock-and-roll Rubicon model, the Sport, the Sahara, and the Sport S. Wranglers present a perfect combination of traditional design packed with modern comforts.
The Wrangler is true to its roots. It has one of the most traditional designs that you can currently find on the market. Jeeps are intended primarily to perform on rough terrain and that is where the classic design of the 2017 Wrangler shines the brightest. It is not cluttered with complex gadgets and gizmos but rather goes for a functional design intended to tackle the rough wilderness.
This does not mean that it's completely devoid of all the latest technology. Some features such as Bluetooth connectivity, smartphone support, and satellite radio have crept their way into this legendary off-road vehicle.
The 2017 Wrangler Unlimited is also currently the only 4-door convertible SUV on the market. The Wrangler has a rugged charm and a durable build designed to withstand any trouble off the road. It is one of the only Jeeps that have stayed true to its identity. Despite its older design it still manages to provide exceptional performance and leave most modern cars and SUVs biting its dust when the going gets tough.
The 2017 Wrangler has seen some tweaks to its design but by and large, it remains the same as it has for the past few years. New features added to the 2017 Wrangler Unlimited include fog lights and LED headlights. A new Sport S model has also been introduced, and a Cold Weather package is now available for the Rubicon and Sport S models.
You can view the 2016 Jeep Wrangler Unlimited for sale at Briggs Chrysler in Lawrence, near Kansas City, Gardner, and Lenexa, KS.