2015 Jeep Renegade Lawrence KS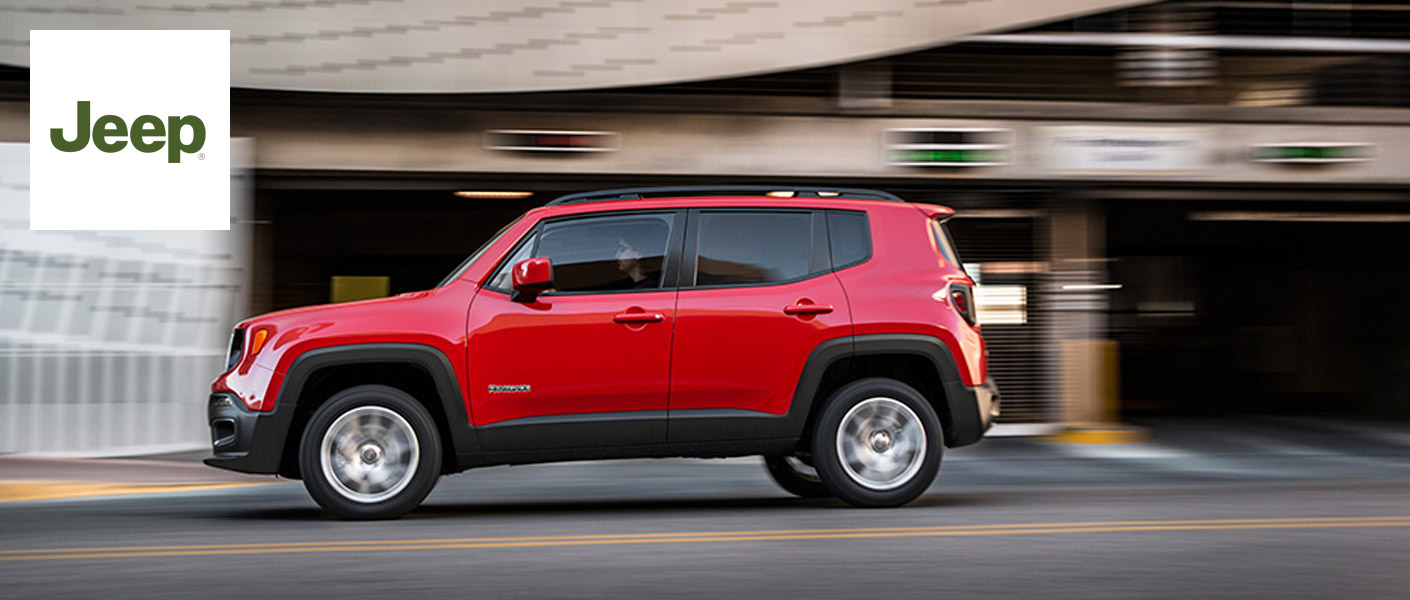 2015 Jeep Renegade in Lawrence, KS
The smallest jeep to be introduced to the line-up is soon to become the most daring and rugged small crossover SUV on the market. The 2015 Jeep Renegade in Lawrence KS may look small and boxy like the Kia Soul or Nissan Cube, and compete within their price range, but it remains untouchable in terms of off-road capability.

Don't let size fool you, the 2015 Renegade is a Jeep through and through and available at Briggs Chrysler. Sharing the same body as the Chrysler Fiat's small-wide 4x4, the Renegade offers the new street-savvy features the rest of the Jeep line-up has made available including a smartphone-integrated infotainment system, blind-spot monitoring, and lane departure warning, but off-road capabilities is where the Renegade really dominates and sets itself apart from any other vehicle in it's compact class.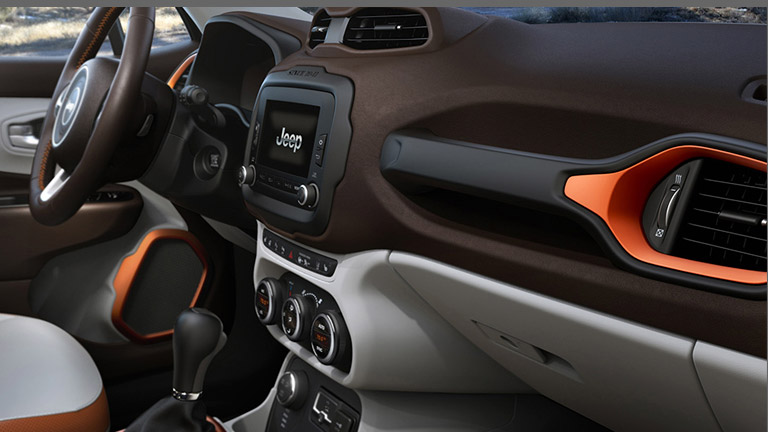 New Jeep Renegade Off-Road Capabilities
All terrain, means all terrain with the 2015 Jeep Renegade. Whether this vehicle is driven through snow, sand, or mud, the Selec-Terrain dynamic modes available on all 4-wheel drive models can power through most anything you may encounter. The offered Trailhawk features rock modes as well which helps the Renegade to crawl and climb without rolling.

The Renegade is 16 inches shorter than the Jeep Cherokee, and despite being built so low to the ground, it can maneuver through 19 inch deep water without damaging the under-carriage. Features such as hill start assist and speed-selectable hill-descent control will further help the driver maintain control of the vehicle no matter the terrain.
Test Drive the 2015 Jeep Renegade in Lawrence
The only way to truly get a feel for how rugged and responsive the 2015 Renegade drives is to get behind the wheel and try it for yourself. The 2014 Renegade is an entirely new experience yet still distinguishably is a Jeep with hints of the Jeep Wrangler and the Jeep Cherokee. Briggs Chrysler team members are excited about the new addition to the Jeep family and welcome Jeep lovers and interested buyers to come down to the dealership to check out the 2015 Renegade first hand.