2014 Jeep Wrangler Lawrence KS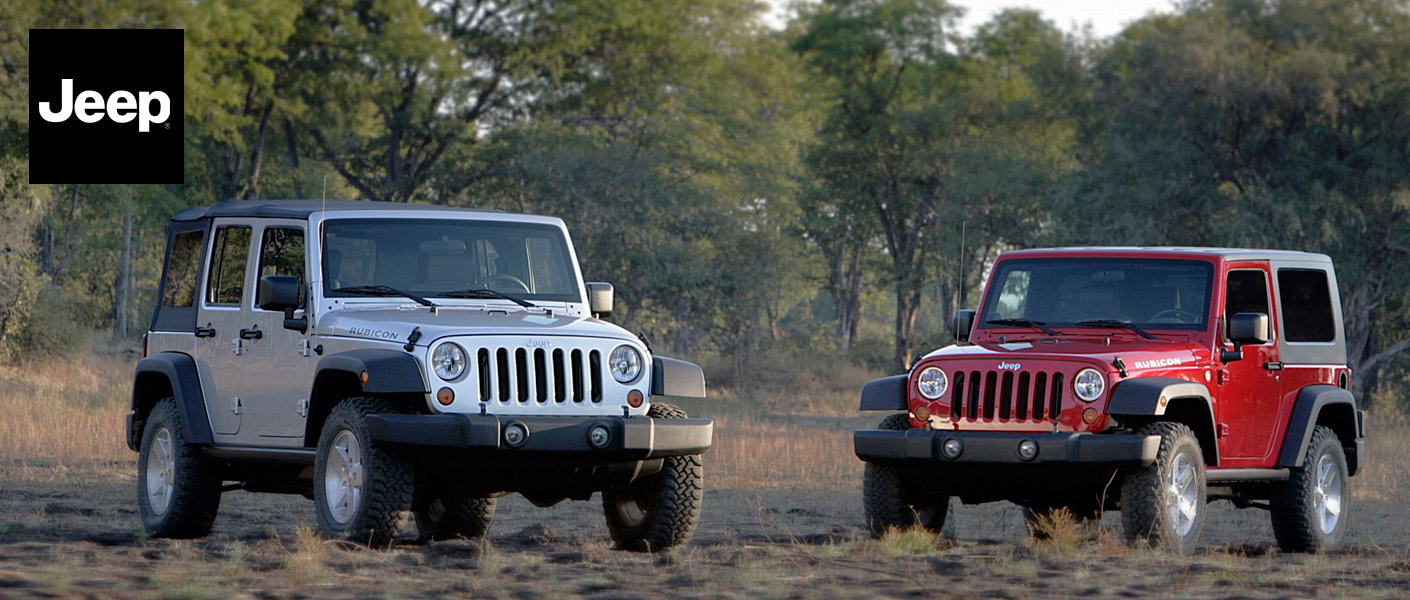 2014 Jeep Wrangler in Lawrence, KS
Over the years Jeep has established itself as one of the leaders in off-road vehicles, but the Wrangler is undoubtedly the most well-known and iconic of all the models in the Jeep lineup. The legacy continues with the 2014 Jeep Wrangler in Lawrence, KS.

Consumers will be pleased to know that the fender flares, seven-slot grille and removable doors and top that have defined the Wrangler over the years are still in full effect. In addition, fuel tank-protecting skid plates, front-end tow hooks and high-efficiency fog lamps add to the durability and long list of capabilities of the Wrangler. Many of those capabilities are possible with the power that stems from the award-winning 3.6-liter Pentastar V6 engine which is capable of producing a commanding output of 285 horsepower and 260 lb-ft of torque — more than enough to propel the Wrangler through the toughest of terrains such as snow, mud, sand and rock.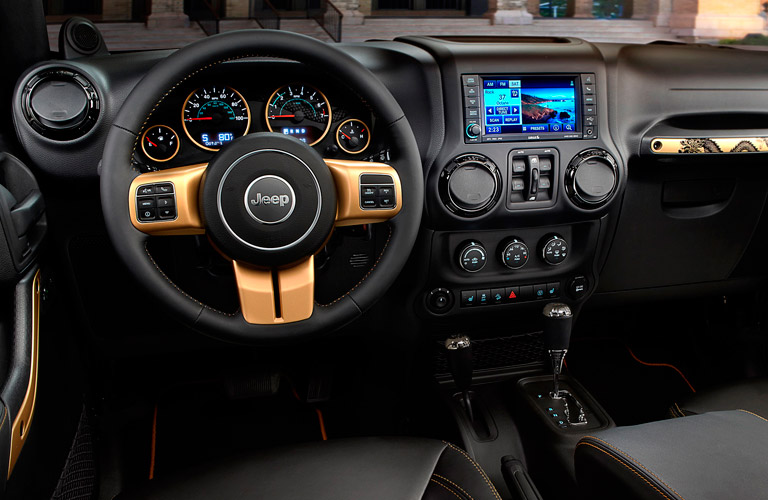 Off-Road Capabilities of the Wrangler
The Wrangler is definitely at the top of the off-road game. Its rugged look has become synonymous with extreme off-road capability, and the 2014 model proves that Jeep has no plans of giving up that number one spot.

The 2014 Jeep Wrangler is equipped with systems that strategically deliver and split all 260 lb-ft of torque between the four wheels to provide additional power and precise control in a variety of off-roading conditions. There is also an advanced system of differentials, axles, sway bars and shocks which help to provide a smooth ride — even in extremely rugged conditions. If you plan to take your Wrangler rock climbing, Hill Descent Control and Hill Start Assist will definitely come in handy as well.
Get The Jeep Wrangler in Lawrence KS
As the Wrangler is capable of taking on some dangerous conditions, it is equipped with a ton of best-in-class safety and security features to keep its passengers protected at all times. That includes advanced, cabin-filling airbags that inflate based on the severity of the impact to ensure that avoidable airbag injuries are completely eliminated.

When it comes to off-road capabilities, there isn't much that the Wrangler doesn't have, but reading about its features is nothing compared to testing them out for yourself. To schedule a test drive, or to get more information about the 2014 Jeep Wrangler in Lawrence, KS, fill out the form on this page and one of the experts from Briggs Chrysler will be in touch with you.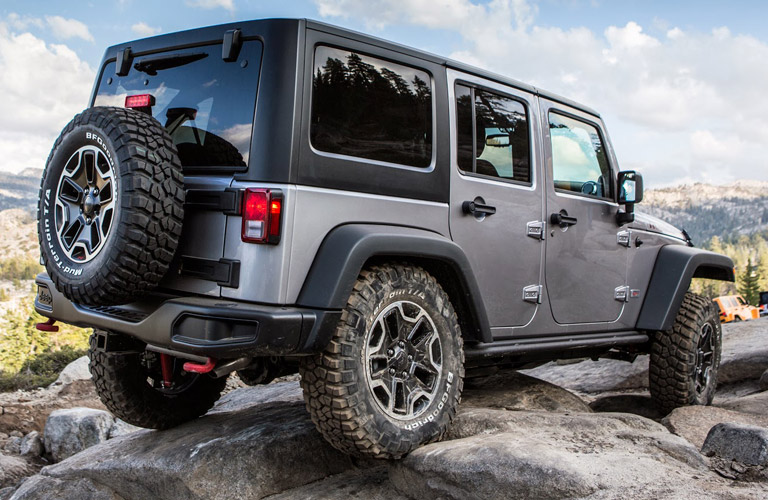 Vehicles you may like