2014 Dodge Avenger Lawrence KS
2014 Dodge Avenger At Briggs Chrysler Dodge Jeep Ram In Lawrence KS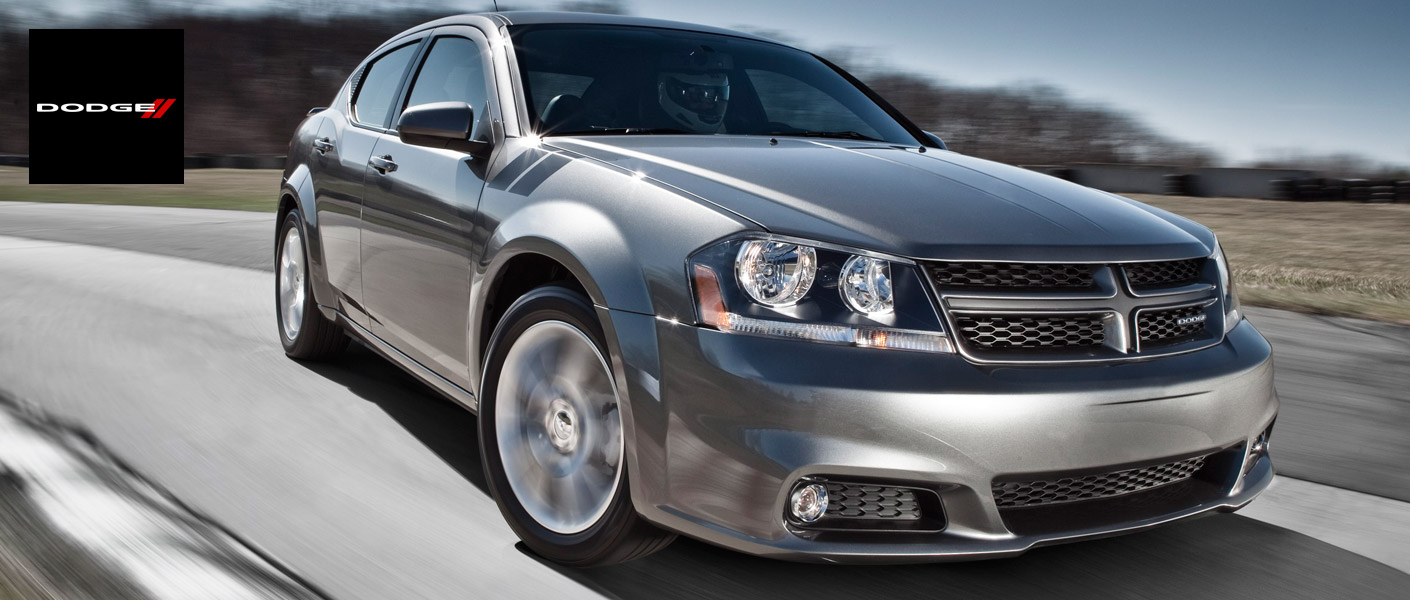 2014 Dodge Avenger in Lawrence, KS
For the vast amount of features that come loaded in the 2014 Dodge Avenger in Lawrence, KS, it comes as a bit of a surprise that it remains America's most affordable V6 car.

The Avenger separates itself from other sedans on the market with its aggressive styling. The exterior has an intimidating look that takes its cue from vehicles in Dodge's muscle car lineup, but the interior is extremely comfortable and welcoming. Even with the low price of the Avenger, touches of luxury are placed strategically throughout the cabin.

The seats are available in sleek black cloth which can be accented with sophisticated black leather. The leather also extends to the steering wheel, shift knob, armrests, door and instrument panel. The signature touches of luxury help to make the interior of the 2014 Dodge Avenger as smooth and comfortable as the ride itself.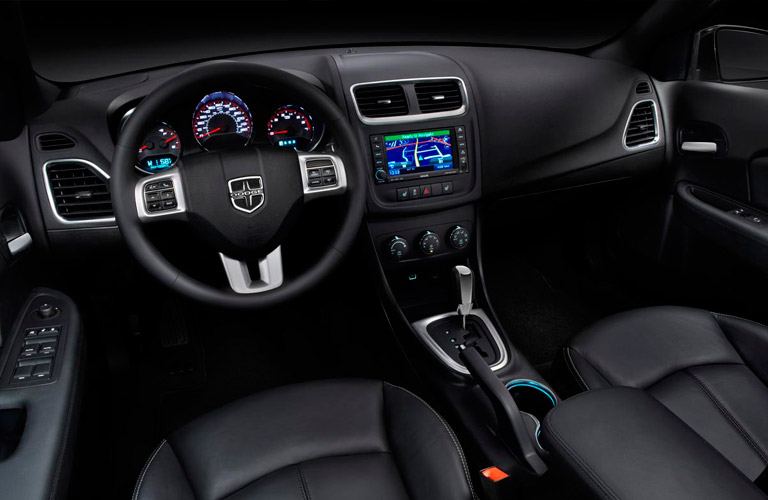 Award-Winning Power of the 2014 Dodge Avenger
Perhaps one of the biggest benefits of the 2014 Dodge Avenger is one that is felt, rather than seen. It's the 3.6-liter Pentastar engine that continues to find its way under the hood of a wide variety of vehicles from the Chrysler Group—and for good reason.

Named as one of Ward's 10 Best Engines for 2013, the Pentastar is not only capable of superior power, but efficiency as well. At full roar, it's capable of producing a commanding output of 283 horsepower and 260 lb-ft of torque. Even when all horses are running, the award-winning engine is able to achieve a highway fuel economy of 29 mpg when it's paired with a six-speed automatic transmission. When you consider the unmatched power, that efficiency is nothing short of impressive. Another perk of the V-6 engine is that it's basically just as efficient as the four-cylinder option, which is able to deliver 31 mpg on the highway.
Get the Dodge Avenger in Lawrence KS
While many features come standard in the 2014 Dodge Avenger, their capabilities are all but standard. That's especially true when it comes to the safety systems. Above-average safety features such as cabin-filling airbags, a reinforced steel frame and impact-reducing crumple zones helped the Avenger to receive a Top Safety Pick+ rating, making it one of the safest cars currently available. The advanced safety systems ensure that you and your most precious cargo is safe at all times.

If you are interested in feeling the 283 horsepower output of the 2014 Dodge Avenger in Lawrence, KS, we recommend that you fill out the form above and set up a test drive. It's really the only way that you can get an idea of all that the Avenger has to offer.